Current In-game name :- [PAK]commander
Date of birth (DD/MM/YYYY): 20 / 5 /2004
Have you previously held any position in other clan? if so what is the reason for leaving it :- he was not in any clan previously
Age:- 15
Do You Have a Discord Account ? :- No (but ill make one for him )
Your Favorite weapon :- Sniper
Image of your in-game stats :-
Why You Want To Join Our Community :-
(Describe This In At Least 60 Words)
I [B]eAs[T]MaD[KiLLeR] is saying from his behalf ,
Hii, there guys [PAK]commander is a really professional and active in [LOW] i noticed him few days back he he is really pro in sniper which attracted me towards him.  he intend to join our family to grow and improve himself he is the only guy i think is capable to join us in such low score . he's be really loyal and will help us [DS] to grow even strong .
You hereby pledge to follow the clan rules and if you fail in any way,you are liable to be punished(YES/NO) :- Yes
Note :-
He stands up to all requirements accept 5000 score one hell reach it soon the way he is growing
He is a good guy friendly with everyone no abusing and he will be loyal to [DS]
He is not that good in English but he is improving
He is Super Pro in Sniper in can duel him
The language he can understand properly is Urdu / Hindhi (He is working on English)
He is very Active
I'll take hs responsibility and i will make him one of us in no time


[E]zio[A]uditore




Posts

: 217


Points

: 431


Reputation

: 2


Join date

: 2017-10-24


Age

: 16


Location

: Republic of Florence , Italy



Well i have seen him ig and also noticed his sniping skills but still want to see him ig.


peaguses




Posts

: 87


Points

: 108


Reputation

: 1


Join date

: 2017-07-11


Age

: 20


Location

: INDIA



tell him to make forums acc and create application 
he need to make Clan app not u

[DS]Thor




Posts

: 183


Points

: 295


Reputation

: 0


Join date

: 2017-08-19


Location

: Wakanda



@[DS]Thor

wrote:tell him to make forums acc and create application 

he need to make Clan app not u
Thor is right if he really interested to join in our clan, he have time to create account in forum and post here for applyin

[LOW]smile[DS]




Posts

: 199


Points

: 420


Reputation

: 1


Join date

: 2018-07-17


Age

: 17


Location

: Philippines



Player need to complete clan Requirements
Denied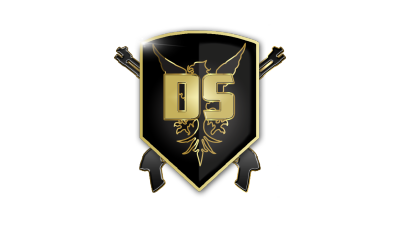 Divine Slayers
Co-Leader

[M]acky[DS]

Trial Admin




Posts

: 770


Points

: 1801


Reputation

: 10


Join date

: 2018-04-12


Age

: 17


Location

: Neptune





Similar topics
---
Permissions in this forum:
You
cannot
reply to topics in this forum