Current In-game name: Extremely_Lame
Date of birth (DD/MM/YYYY): 12/8/2003
Preferred name if accepted (Must include the [SR71] tag): Extremely_Lame[SR71]
Have you previously held a position in SR71? If so, what were the conditions for leaving or being revoked from your previous position? Nope. If i leave, i am not going to join any clan anymore.
Age: 14
Your skills and profession: Shooting sawnoff shotgun
Are you experienced with flying hydras and/or rustlers (Will be tested)? Hell yeah, but only with rustler
Image of your in-game stats: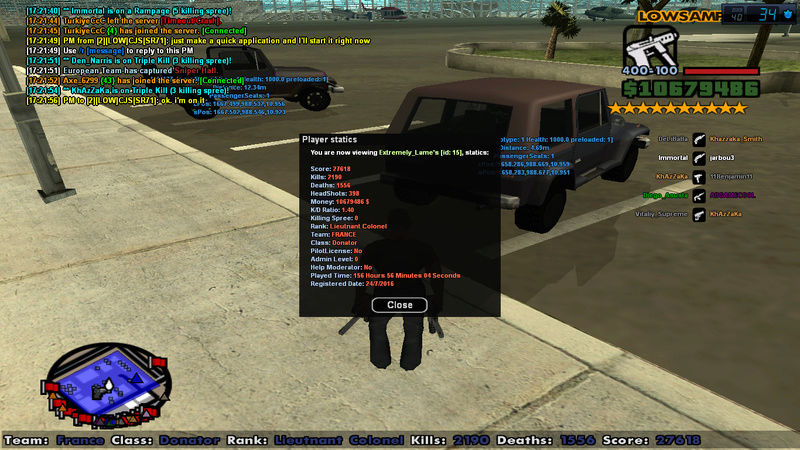 Acknowledgement that you have read, understood and interpreted the clan rules; and any punishment that is deemed within reason of breaching any act [Only requires a Yes/No answer]: Yes
Last edited by Bruce Lame on Sun Jan 08, 2017 3:12 pm; edited 1 time in total
Players application has passed the first phase with the second commenced, the results will be posted upon the outcome of the PFA.
Applicant has passed his PFA and is now an official member of SR71!

---
Permissions in this forum:
You
cannot
reply to topics in this forum