So I need Ideas for a big event for us clan mates.
Put up your suggestions in here in the format given below
               
 

FORMAT:-
IG-NAME-
RANK-
SUGGESTION-


[LOW]VISHNOLOGIA

Very Important Person




Posts

: 499


Points

: 841


Reputation

: 13


Join date

: 2016-02-21


Age

: 19


Location

: India,kolkata



IG-NAME- ZeroReborn
RANK- CO Leader
SUGGESTION- Well You named it a Mega Event, So That Should be something different and Awesome, Like a Mega Race, i Suggested it Before Also, The Guy Who Will Win The Race Will Achieve The Best Driver of DS Award, Or it should be different like Earn, 10k Score in The Week, Or earn 1m Money in a a week,, Or If you Really want to make it AWESOMEEEE< So Make a Best Trailer Video FOr DS



The Guy WIth The Best Video Will Be Awarded
***Owner/Supreme Leader***



Mephistopheles[DS]




Posts

: 272


Points

: 427


Reputation

: 3


Join date

: 2017-01-28


Age

: 20


Location

: Galaxy, Earth, Asia



-IG-NAME :- [B]eAs[T]MaD[KiLLeR]
-RANK :- Elites
-SUGGESTION :- We can have a Most wanted player's every day co_leaders and leaders will post the most wanted players of the day and we will have to kill them and we will get 30 k or 20 for each kill . And these events will keep on going for every day .
or we can have the highest spree of the day anyone who want's to participate in it will post their spree here and in the end of the day the Co_Leaders and Leaders will choose the top 3 players and will provide them with money or whatever they plan for the gift And these events will keep on going for everyday .
Or we can have the event section in which every one will post whatever event they have won and then the Co_Leaders and Leader will provide the players with the prize money for winning an event . We only have weekly task or weekly event but it will be ice if we will have a daily events .

[E]zio[A]uditore




Posts

: 217


Points

: 431


Reputation

: 2


Join date

: 2017-10-24


Age

: 16


Location

: Republic of Florence , Italy



Sirius's idea sounds better :/ So Ill be selecting one of his

Thanks for posting ur suggestions ,also if anyone else wants to suggest anything . you are free to post below

[LOW]VISHNOLOGIA

Very Important Person




Posts

: 499


Points

: 841


Reputation

: 13


Join date

: 2016-02-21


Age

: 19


Location

: India,kolkata



If any [DS]DIVINE SLAYER player has any Event idea's for our [DS] DIVINE SLAYERS Clan,
Don't forget to post here
Thank-you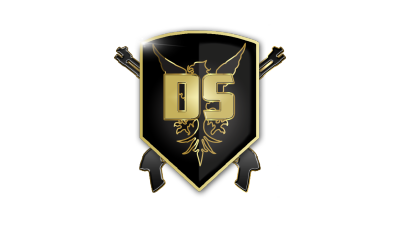 Divine Slayers
Co-Leader

[M]acky[DS]

Trial Admin




Posts

: 770


Points

: 1801


Reputation

: 10


Join date

: 2018-04-12


Age

: 17


Location

: Neptune



IG-NAME-[DS]R3kT
RANK-3(Elite)
SUGGESTION-We should make mega events after every 15 days..We should make a Mega Kill event in which we will add a player who is skilled..This player has to be killed in 1 day..If player is killed,There will be only 3 places..1st,2nd,3rd..1st gets 1m,2nd gets 700k,3rd gets 300k..If any clan member kills the players in 3 events being 1st of  mega kill event he will be awarded 'The Assasination Master of [DS] including 5m..

Last edited by [DS]R3kT on Mon Jul 23, 2018 1:01 pm; edited 2 times in total (Reason for editing : Grammar mistakes)

R3kT




Posts

: 93


Points

: 151


Reputation

: 0


Join date

: 2017-01-08


Age

: 19


Location

: Dhaka,Bangladesh



Start 1M race event again

[DS]Thor




Posts

: 183


Points

: 295


Reputation

: 0


Join date

: 2017-08-19


Location

: Wakanda





Similar topics
---
Permissions in this forum:
You
cannot
reply to topics in this forum