Dear Rockman,
                   I like the newer version but still it has many bug.So i took a screenshot
to let you know.A couple of minutes ago i joined the server logged in without password,
secondly i automatically selected to soldier class,there was team select window but not mentioned of teams,like:TEAM USA:
#players
.
Although i select the arab team because i know how many times i have to press the button to get selected in arab team.In main chat when i typed my colour appears  purpled and i killed by my teammate.I don't know what's going on,man please help me

Take a look at this ss.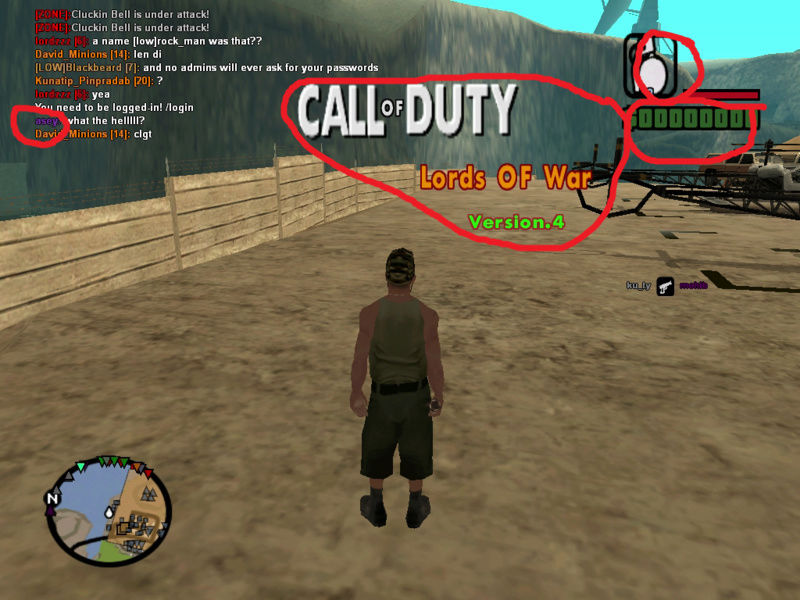 Can be because of the lag or internet i don't see that appear to me ..... for me the problem is the red circle from capture zones sometimes they dissapear .
     Two middle fingers for my haters

This is due to your internet connection probably, also try /login [your password]

Weedy




Posts

: 633


Reputation

: 17


Join date

: 2016-01-22


Age

: 18


Location

: Moldova



i'll check and try your suggestion,but when it comes to internet,thet you are saying that it is because of laggin,no absolutely not!
The old version works perfect for me,i always have good ping in that but whenever i used to play this it sucks,in this version my ping alwas high idk why.i'll do suggestion of your and try and i'll let you know soon what is going on....
Thanks for your time

.. Asey

PheeZeex




Posts

: 6


Reputation

: 0


Join date

: 2016-01-31


Location

: SA-MP scripting



Same issue with me! bugged as well
Progress doesn't come from early risers, progress is made by lazy men looking for easier ways to do things. - Robert A. Heinlein

[LOW]Hydra

Head Admin




Posts

: 1425


Reputation

: 6


Join date

: 2015-02-21


Age

: 19


Location

: Croatia, Sisak



Explain What actually happens since the moment you connect to server until you spawn
We are the Lords

I don't had any issue like that.

Ex

Very Important Person




Posts

: 1213


Reputation

: 11


Join date

: 2016-07-18


Age

: 14




---
Permissions in this forum:
You
cannot
reply to topics in this forum