Hello guys, I used to run samp on Win 7 and it was runing fine then I upgraded my system to win 10 i installed GTA SAN and SAMP but when ever I click on the connect icon the game starts as single player mod. I tried alot of things but still the same problem.
If anyone got an idea about how to fix this issue I would be thankful.


LordHugo




Posts

: 90


Reputation

: 1


Join date

: 2015-03-23



Strange... I have win 10 too and nothing happend when i install samp 

     Two middle fingers for my haters

I think: You should turn off that samp, open a new one and play

It works for me. (Win 7, crack)
@Bruh
, you mean re-installing SAMP ? I did and still the same peoblem.

LordHugo




Posts

: 90


Reputation

: 1


Join date

: 2015-03-23



Open the properties of both the files i.e the single player and samp both then go to compatibilty mode and uncheck or check "Run this Program as an Administrator".Worked for me and i hope it will work for u too.
**Staff Member Of [LOW] Community**
***SR71 BlackBird Leader***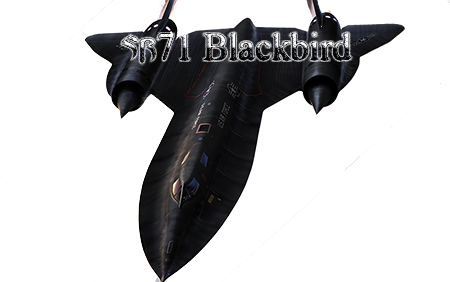 [LOW]Night[M]are

Supervisor




Posts

: 1555


Reputation

: 47


Join date

: 2016-02-10


Age

: 20


Location

: India-West Bengal-Kolkata



Try to install a fresh copy of San Andreas and SAMP. It might solve the problems. I too had this problem when i upgraded my XP to WIN7. Also try to run samp in compatibility modes.
Make sure to have all the drivers installed and audio driver, also DirectX is important to run the game properly, as for this issue remove all the sources of GTA:SA from your PC, uninstall SA:MP as well.

After you're done, install GTA:SA (make sure you use the first version for PC, the second one will cause the issue of SA:MP not launching on it), after that install SA:MP and make sure the destination folder is your GTA:SA directory and name your GTA:SA .exe file into "gta sa.exe", make sure you don't have any modifications installed and if all of that doesn't work try running the game as administrator and make the Compatibility to Windows XP SP3.

You should have "Microsoft Visual C++" Packages for your version of windows and try installing .NET Framework too.

[LOW]H2O




Posts

: 1259


Reputation

: 37


Join date

: 2015-11-17


Age

: 19


Location

: Cairo, Egypt



Launch your SA:MP <--> Tools <--> Settings. Anway, make sure that your San Andreas installation location is correct!
Progress doesn't come from early risers, progress is made by lazy men looking for easier ways to do things. - Robert A. Heinlein

[LOW]Hydra

Head Admin




Posts

: 1441


Reputation

: 5


Join date

: 2015-02-21


Age

: 19


Location

: Croatia, Sisak



I really appreciate all the help, thank you very much guys. I tried everything above and nothing worked :/. I guess it's the win 10 version that I have is the issue itself. However, I installed win 7 again and solved this shit.
Sorry and thank you all <3

LordHugo




Posts

: 90


Reputation

: 1


Join date

: 2015-03-23



Greetings, I had this problem and I know what's the problem. First of all, uninstall SAMP [From the Setup] then download the setup again from here: http://www.sa-mp.com/ then make the setup and try to join, I hope that I helped you.

Signed,
Declan, Have a nice day.

[DS]Poster




Posts

: 131


Reputation

: 0


Join date

: 2017-04-02


Age

: 27




---
Permissions in this forum:
You
cannot
reply to topics in this forum